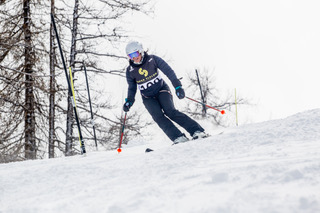 No need to be a champion to run a Slalom!
This year, the Super Slalom team in partnership with the Société d'Aménagement de la Plagne offers you a unique experience! A new play zone, free and accessible to all.
You can improve yourself on this fun and connected slalom. You can directly receive the video of your run on your email address!
Compare your time with those of Julien Lizeroux and the best resort skiers.