THE SUPER SLALOM IS BACK ON

1st APRIL 2023

AT LA PLAGNE
Original
Format
One day of competition
Race rules custom
Run start every 30′
Overtaking autorized
75 juniors open the race
50 guests
215 licensed skiers ranked by FIS points
215 non licensed skiers ranked by random draw
Scratch ranking + category ranking
Best disguise ranking
STRONG
IDENTITY
Animated ski slope with key passages
"Workshop" area on the start line
"Pit-stop" area at mid-race
Unique yellow and black poles
Welcome bag for all contestants
A pair of limited edition Super Slalom glasses
A collector race bib offered to every contestant
The second round takes place at the bar
JUNIOR
Girls and boys born between 2005 and 2008, having FFS points
SENIOR
Women and men born between 2004 and 1984, having FFS points or not
VETERAN
Women and Men born between 1983 and 1968, having FFS points or not
MAMY & PAPY RIDER
Women and Men born between 1967 and before, having FFS points or not
OLD SLATS
Born in 2004 and before
Participating in the Super Slalom with a pair of non-parabolic skis
Measuring over 190cm, FFS point holders or not
Teams
4 runners by teams
2 categories minium has to be represented in the team
(Women and men are not in the same category)
2 juniors maximum can be part of the same team
But : the team who realize the best stopwatch wins
(the 4 individual stopwatches are added)
Example : 3 senior men, 1 senior woman
1 junior man, 3 senior men
1 junior man, 2 senior women, 1 grandpa rider
2 junior men, 2 senior men
Contestants wishing to register within a team must indicate their team name in their individual register form. (a specific cell is provided for that)
YOUR REGISTER PACK
FOR 85€ YOUR REGISTRATION INCLUDES:
The race registration
A ski pass La Plagne
Race bib
A one drink ticket
Post race meal
A Super Slalom limited edition glasses Super Slalom x Bollé
A mandatory insurance for the non licensees:
Insurance ticket race FFS: 5€
Registration options:
Extra meal for companion : 20€
review of the last editions
False start n°2!
Despite all the efforts made and the different options considered, the health, administrative and technical conditions to date do not allow us to organise the 2021 edition of Super Slalom.
See you in 2022, in La Plagne, for a special "JUJU"-bilé edition!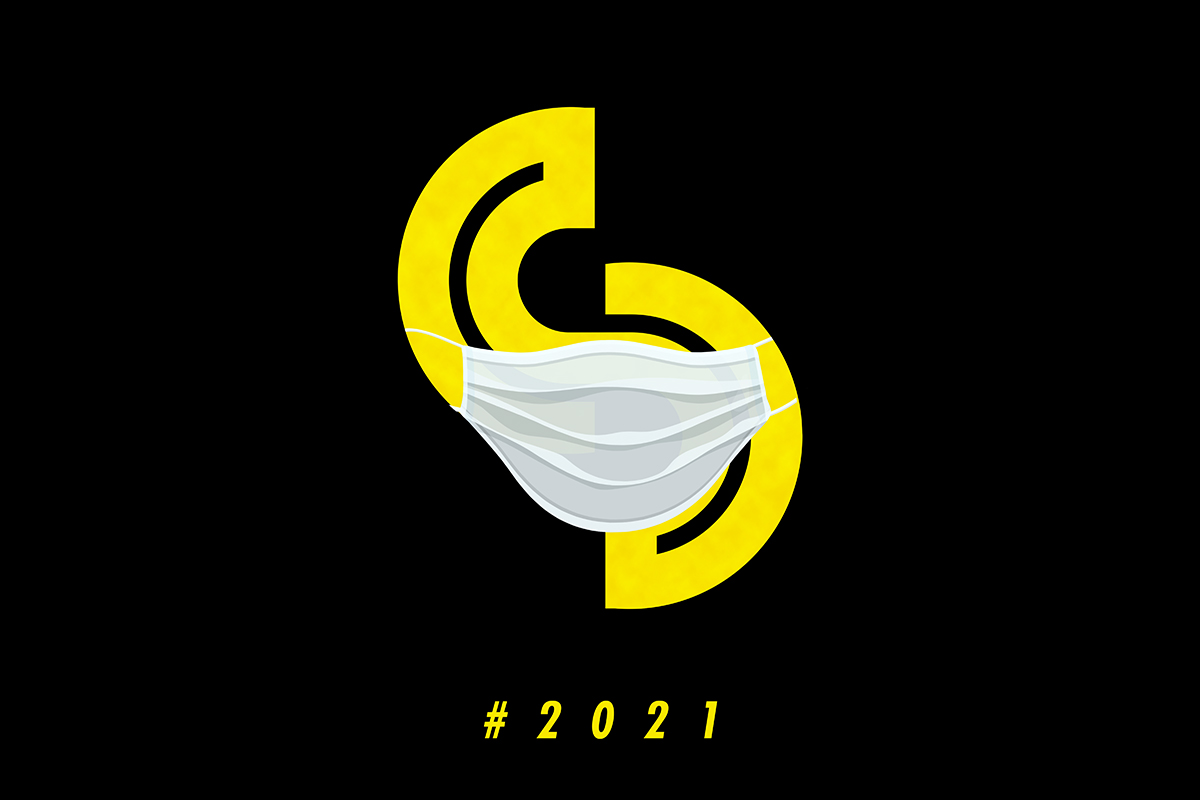 The organization, in accordance with the prefecture and the municipal services, has to cancel the Super Slalom edition for 2020, following the ministerial decree from the March 9th 2020 regarding the prohibition of exhibitions gathering more than 1000 people.
Despite those conditions we wanted to offer a unique experience with an adapted content to this particular situation.
Alban Gobert was live on our Facebook page from 11AM to 1h30PM with an exclusive program and numerous guests. The aim of this action: give the opportunity to all of you to discover the Super Slalom from the inside, and to give you some crusty details.
La Plagne hosted the 3rd Super Slalom edition on March 30th 2019, the longest ski track of the world!
Its XXL dimension with 4 km and 320 pickets cannot sum up this event, it could be called the ski party with a capital S.
It is a savant mix between amateurs, ski stars and a lot of conviviality. The Super Slalom gathers the generations, skiers and non-skiers, disguised or not. From 470 runners it is Anne-Sophie Barthet (disguised as an astronaut) and Clément Noël who won the 3rd edition !
ANNE-SOPHIE BARTHET (FRA) / CLÉMENT NOËL (FRA) STAND OUT !
Both athletes validate their shape winning their first victory!
As Anne-Sophie Barthet enjoys a comfortable advance from her competitors Mimi Gutierrez (+13,17 ») and Margot Bailet (+13,95 »), it is different for the men's podium : the gap is thinner between Clement Noël narrowly followed by Alexis Pinturault (+4,37 ») and Théo Letitre (+7,03 »).
Beside a serious competition led by the idea of having fun, the ski stars rocked the show with an amazing cast
Were present: Alexis Pinturault, Julien Lizeroux, Tessa Worley, Brice Roger, Enak Gavaggio, Jean-Frédéric Chapuis, Arthur Bauchet, Kévin Rolland, Julien Regnier, Johan Clarey, and Marie Martinod.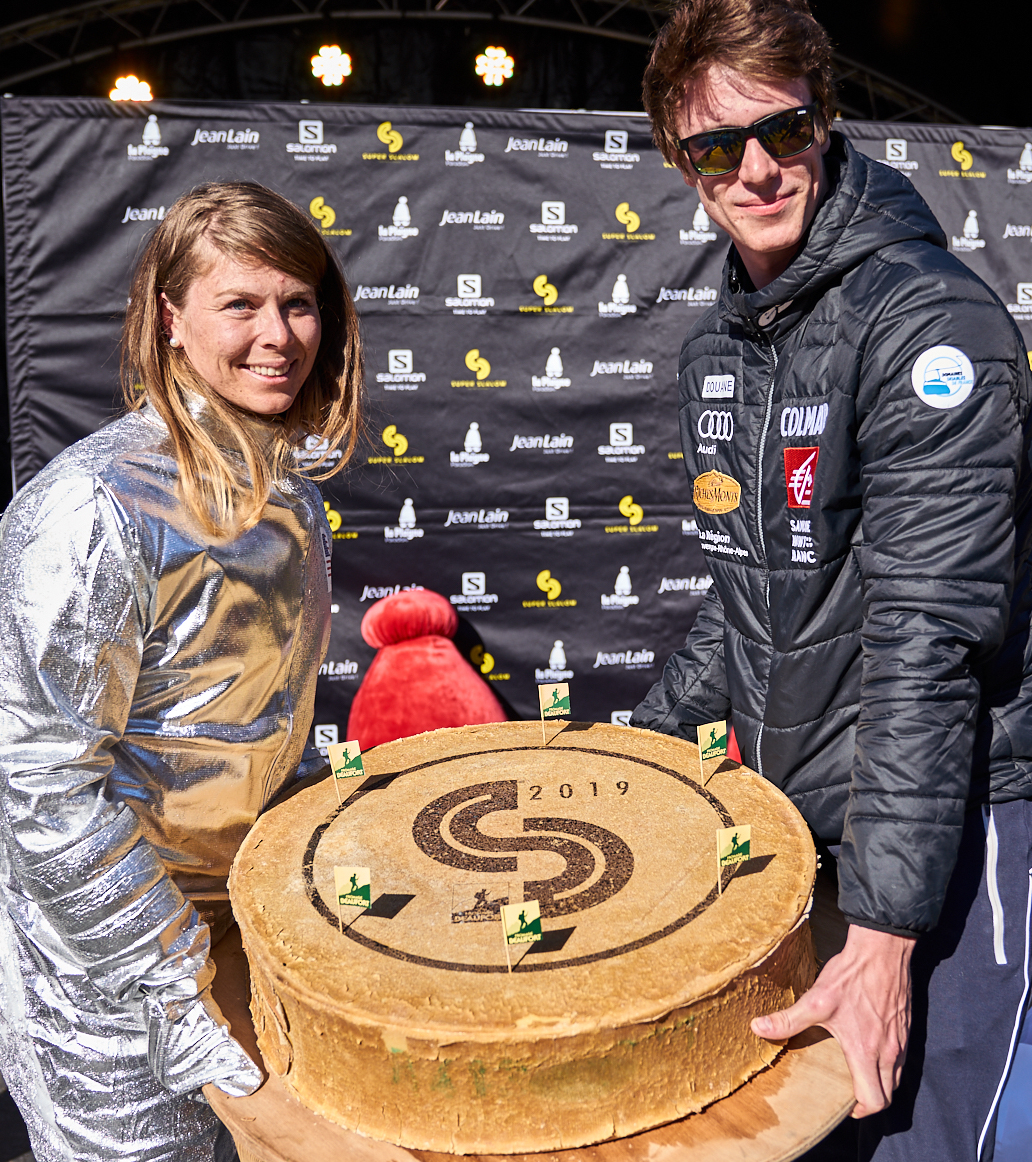 THE RESULTS
MEN RANKING
1st : Clément Noël (FRA) – 4'31''08

2nd : Alexis Pinturault (FRA) – 4'35''45

3rd : Théo Letitre (FRA) – 4'38''12
WOMEN RANKING
1st : Anne-Sophie Barthet (FRA) – 5'02''49

2nd : Mimi Gutierrez (FRA) – 5'15''06

3rd : Margot Bailet (FRA) – 5'15''84
BOYS JUNIOR RANKING
1st : Alban Elezi-Cannaferina (FRA) – 4'42''01

2nd : Noa Oddo (FRA) – 4'48''85

3rd : Robin Pouilloux (FRA) – 5'02''85
GIRLS JUNIOR RANKING
1st : Faustine Curdy (FRA) – 5'19''78

2nd : Ines Anguenot (FRA) – 5'27''22

3rd : Emma Pernodet (FRA) – 5'27''43
MEN VETERAN RANKING
1st : Julien Lizeroux (FRA) – 4'37''56

2nd : Quentin Garnier (FRA) – 5'01''02

3rd : Cyprien Richard (FRA) – 5'12''78
WOMEN VETERAN RANKING
1st : Charlotte Chaufour (FRA) – 7'22''16

2nd : Anne Semay (FRA) – 7'39''77

3rd : Melanie Stieber (FRA) – 7'51''09
GRANDPA RANKING
1st : Patrick De L'Hermite (FRA) – 6'26''25

2nd : Eric Mercier (FRA) – 7'04''87

3rd : Roger Vissio (FRA) – 7'19"14
BEST DISGUISE RANKING
Thibault Gachet, le Sapin
TEAM RANKING
1st : L'équipe qui fait l'taff (FRA) – 20'24''85

2nd : Team GB (FRA) – 21'47''49

3rd : Les Chamois de Bonneval (FRA) – 22'09''19